Walter Howard - Secondary School Teacher in Canada
Title: Innovative Math teacher helped inspire students
Author: Valerie Hill
Published: The Waterloo Region Record
Date: January-17,2023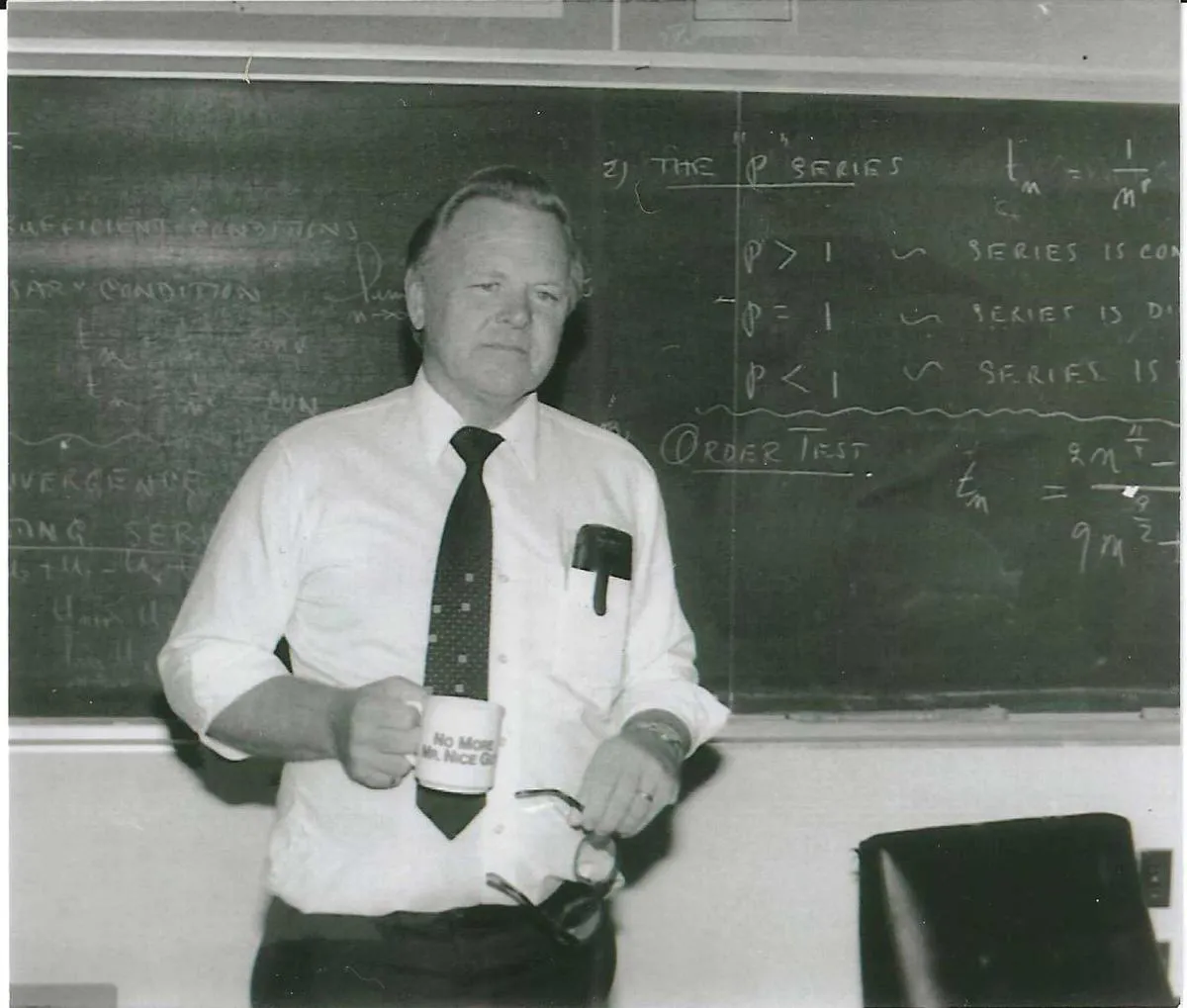 To his students, Walter Howard was a no-nonsense math teacher, an educator who expected to get the best from them, and usually did. And there was always that little spark of humour.

He would finish each lesson bellowing, "All right peasants, to work!" The kids groaned, giggled then buckled down to their homework.

To his children Susan and Kevin Howard, Walter was a renaissance man, someone who moved easily between the worlds of education, music, the outdoors and building construction. And his beloved dogs. Nothing was too good for the dogs.

Walter was born March 11, 1931, in Toronto, one of Lot and Jessie Howard's two sons. His parents, maternal grandparents and various other relatives immigrated to Canada from England in the late 1920s. Lot was a builder and a blacksmith, working mainly in the family's Toronto Riverdale neighbourhood.

Walter attended Jarvis Collegiate starting at age 13. He entered school with a fully developed reputation as a tough blacksmith's son, famous for his ability to pound hot rivets with a six-pound sledgehammer in each hand. It was an unusual start for a boy who would become a nationally acclaimed educator.

Walter completed an undergraduate degree in physical engineering from the University of Toronto in 1955 and a year later, he obtained a master's degree in solid-state physics (the study of solid materials). He married his high school sweetheart Audrey Cumberland in 1955. Audrey became a teacher, vice-principal and later, continuing education co-ordinator at the Toronto Board of Education.

Ready to launch a career, Walter landed a job with A.V. Roe as an instrument engineer, working on the Avro Arrow jet fighter. The advanced aircraft put Canada on the map in aviation technology, but the project was shut down in 1959 by then-Prime Minister John Diefenbaker.

Several staff left, including Walter, though his departure was after a dispute over salary. He was earning $65 a week.

Walter worked freelance for a time then switched to teaching, joining the math department at Riverdale High School where he stayed four years before moving on to his alma mater, Jarvis Collegiate. He taught for two years then became math department head.

Teaching at Jarvis for 32 years, Walter not only inspired students but entirely changed how subjects in his department were taught. He felt students entering math and engineering programs directly from high school were unprepared for the rigours of post-secondary education, and so he developed a new Grade 13 course, Triple Maths.

The innovative new program integrated the three math courses — calculus, algebra and finite mathematics — into a single, seamless program. For Jarvis students, it was the toughest course in the school. But he was such a good teacher, many went on to Ivy League universities.

Students from across the city would come to Jarvis just for the math program.

Walter's work was recognized with several awards, including the Toronto Sun Teacher of the Year in 1994, the Scientific Research Honor Society Sigma Xi in 1995 and in 1996, the Prime Minister's Award for Teaching Excellence in science, technology and math. The maths program was highlighted in a special Toronto Star education series in the mid-1990s.

Walter also taught at the Ontario Institute for Studies in Education, where he provided curriculum and produced a 1,000-page math textbook. When Grade 13 was abolished in Ontario, so too was the Triple Maths program.

Despite his focus on education, Walter was a man of many layers. "He lived and functioned in the world of intellect yet was practical and down-to-earth," son Kevin said.

Kevin remembers him as "a complex man" living in a world of complex scientific and mathematical ideas while also finding pleasure in the simplicity of woodworking and home renovations.

"The underpinning of Wally was that he couldn't live without both," he said.

Walter, it seemed, could fix anything, added daughter Susan, noting her good-natured father was nicknamed "Jolly Wally."

"He played classical piano, was a skilled woodworker, a boater, loved his dogs and nature," she wrote in a tribute. "Teaching however was always one of his greatest passions."

Walter and Audrey had owned a vacation property near Midland, Ont., for several years, and when Walter retired in 1996 he rebuilt the cottage into a house. The two settled into retirement in the Georgian Bay community. Audrey joined the local hospital board. Walter provided woodworking courses to customers at the Midland Home Depot, where he also created fun projects for families.

The couple moved to a retirement home in Cambridge in 2018. Audrey died in 2019, after which Walter moved to long-term care in Kitchener. He died Dec. 7, 2022, at age 91.
Comments and Observations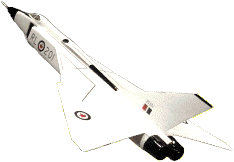 In biology, metabolism is composed of a combination of anabolism (building up) and catabolism (tearing down).
A similar process occurs in politics where (on average), liberal political parties tend to create and/or build-up while conservative parties tend to cancel and/or tear down.
The Canadian federal liberal party under Louis St. Laurent started-supported the design of the CF-105 AVRO Arrow program beginning in 1953.
The conservative party under John Diefenbaker cancelled the program in 1959.
Some people might argue that had the conservatives not killed the Arrow program then many students may not have had the luck or privilege of attending Walter Howard's Triple Maths program.
Others might argue that the loss of the Arrow Program also killed a lot of jobs where those students might have eventually worked.
The conservatives killed the program to save money then spent much more by purchasing

sixty-six American-built McDonnell-Douglas CF-101B Voodoo interceptors
two squadrons of Bomarc-B nuclear surface-to-air missiles

The Ontario conservative party under Bill Davis morphed Grade 13 into OAC (Ontario Academic Credit) in 1984.

Walter Howard would have only been 53 years old at this point so I doubt that this was the year he lost his job

The Ontario conservative party under Ernie Eves dropped OAC in 2003

Walter Howard would have been 72 years old at this point. Was he still teaching? (answer: Not sure)
The incoming Ontario liberal party under Dalton McGuinty could have reversed this decision BUT THEY DID NOT

The Ontario liberal party under leader Steven Del Duca in 2022 promised to revive grade-13 but that party was never elected into office.
Comments
I attended Grade-13 in 1970 and can assure the reader that it was no victory lap (so I never understood that criticism when used by cost-cutting politicians)
For a very long while I could tell, just by talking to colleagues and coworkers, if they attended grade-13 or not. This was even true when talking to people who went directly from grade-12 to community college.
If killing grade-13/OAC was such a good idea then:
So there you have it: politicians didn't think this stuff was worth learning so now we are all much stupider as a result. Thanks for nothing!
Links
---

Back to
Home
Neil Rieck
Waterloo, Ontario, Canada.