Canadiana
Flag Folly?
Other Flags

France

Britain

United States
of America
Proposed Canadian Flags

Favored by then
Prime Minister,
Lester B. Pearson

Canada Sea-to-Sea
Current Flag

Canada
(Why no blue?)
Better Canadian Flags?
Canada Bordered
by two Oceans

Canada Sea-to-Sea
Both Canada and the United States have thick political roots originating in France and Britain so it would have been nice if Canada's flag could have reflected that fact
Since both French and British flags contain the colors red, white and blue, I'm not sure what the Canadian parliament of 1965 was thinking when they decided to change to a flag that only contains red and white (commonly known as Pearson's Folly even though he wanted something else). Some good theories are as follows:

red and white are the official colors of Canada as proclaimed by King George V in 1921
the Canadian parliament had an identity problem living so close to the United States

One of the submissions at the time was a red maple leaf bounded by two blue borders (think of a red maple leaf between two blue oceans).
click flags to get the official version of the story at the Government of Canada Heritage Website
Some Indian-derived Names:
In the language of the Iroquois,

Ontario

means sparkling or beautiful water

Toronto

(the capital of Ontario) means "place of meeting" in the language of the Huron Indians who first met Étienne Brûlé, in 1615; Brûlé was also the first White Man the Huron Indians killed and ate, a fate that overtook him when he raped one Indian maiden too many. The meeting-place was, of course, not between White Men and Indians, but between the river and the lake. But the site was important enough for the French to build a trading post called Fort Rouille. This was in 1749, more than a century after the death of Étienne Brûlé.

Ottawa

(the capital of Canada) was named after the Ottawa Indians who lived in the nearby valley
The name

Canada

derives from the Huron-Iroquois word Kanata, which mean village or settlement. The term was used to describe Stadacona (the current site of Quebec city) by two Amerindians who accompanied Jacques Cartier on his 1535 return voyage from France.
here are a bunch more: https://en.wikipedia.org/wiki/List_of_place_names_in_Canada_of_aboriginal_origin
C.D. Howe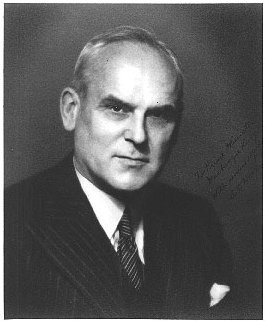 Clarence Decatur Howe
Minister of Transport (1936)
Minister of Munitions and Supply (1940)
When C.D. Howe was elected to Parliament in 1935 he was immediately given a cabinet post as Minister of Transport. During World War II, he served as Minister of Munitions and Supplies, and later as Minister of Reconstruction and Minister of Trade and Commerce. Howe served as a cabinet minister for 22 years, under Prime Ministers Mackenzie King and Louis St. Laurent. During World War II, the Canadian construction and manufacturing industries were tight government control, and C.D. Howe was the controller. Under C.D. Howe, the 'Minister of Everything', Canada was transformed from a farm economy to an industrial nation.
Many people do not know that C.D. Howe...
was responsible for surge in industry around the golden horseshoe on the Western end of lake Ontario (originally ran from Toronto to Hamilton but has expanded considerably since then)
was responsible for the start of the Canadian AVRO Arrow Program. When this program was cancelled by the Diefenbaker government (a horrible Canadian tragedy and an example of political stupidity and short sightedness) some very interesting things happened:

some AVRO employees and subcontractors went back to Europe to work on the Concorde SST program
many AVRO employees and subcontractors went to the USA to become part of the NASA manned space program
AVRO Canada was reincarnated as SPAR Aerospace which is currently known world wide for building the CanadARM remote manipulator which is used on the American Space Shuttle

was responsible for the start of the Saskatchewan Wheat Cooperative (which is still in operation today)
was one of the primary reasons that the allies won World War 2 (according to the British)
was instrumental in starting the Canadian National Pipeline to deliver cheap natural gas to Canadian homes and industry.
was instrumental in starting the Saint Lawrence Seaway (which was one of the reasons that Detroit became the auto manufacturing capital of the world and steel manufacturing surged in Hamilton and is still viable today)
was instrumental in starting Trans Canada Air Lines which became Air Canada.
saved C. N. Rail (Canadian National Rail) from bankruptcy
introduced legislation that resulted in the formation of the CBC (Canadian Broadcasting Company)
was born an American (Waltham, Massachusetts, USA) and so was labeled "

not a real Canadian

" by politicians who were jealous of his decision making abilities.
was educated as a Civil Engineer at MIT (Massachusetts Institute of Technology) and so never really thought of himself as a politician.
AVRO Canada CF-105 Arrow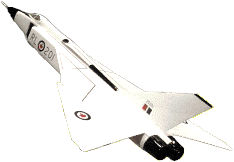 ---

Back to Home
Neil Rieck
Kitchener - Waterloo - Cambridge, Ontario, Canada.